Thirdverse, Co., Ltd. (Headquarters: Chiyoda-ku, Tokyo, CEO: Hironao Kunimitsu) has released the Announcement Trailer and the latest screenshots of their new VR title, SOUL COVENANT, developed at their Tokyo Studio.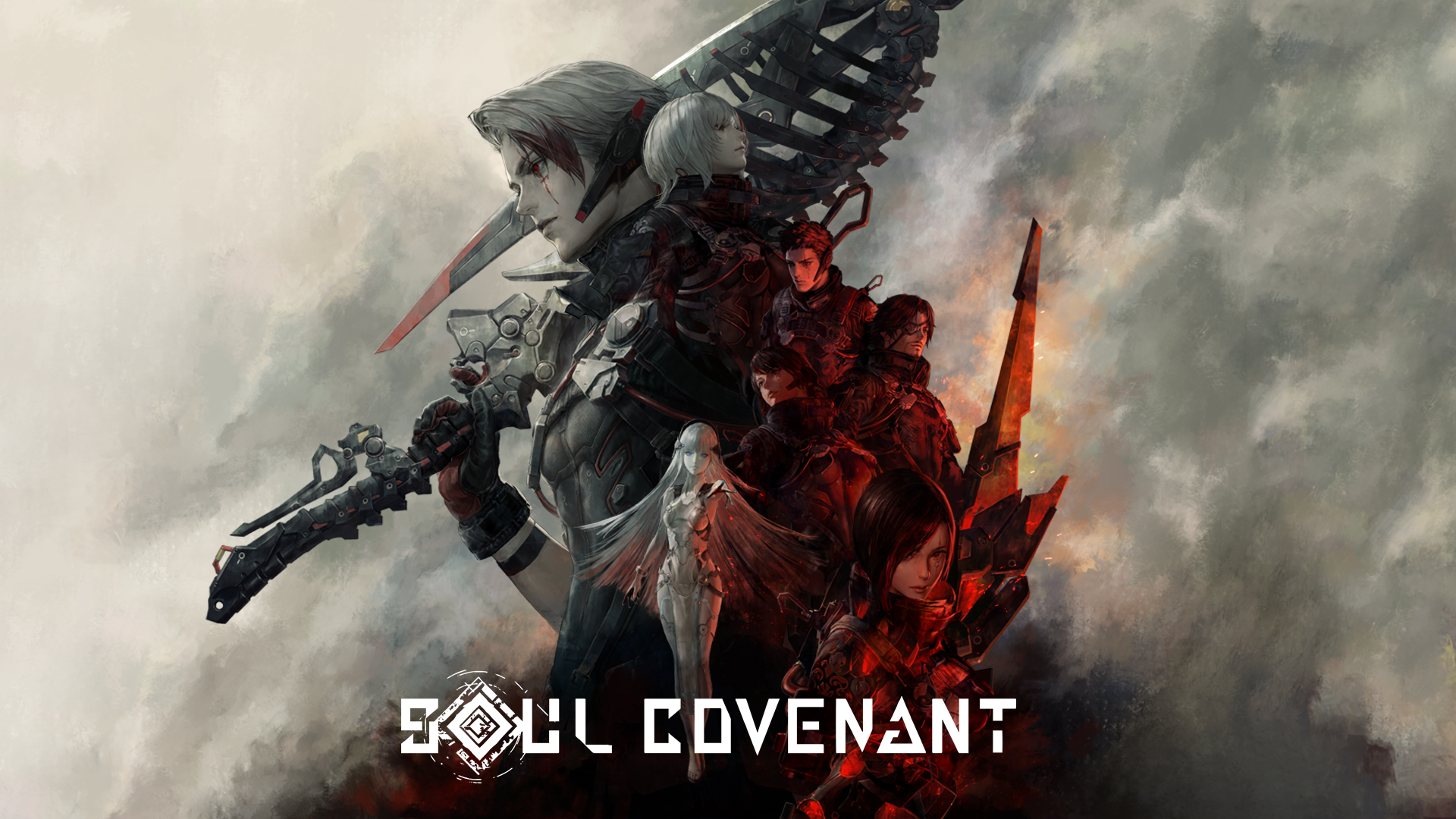 Announcement Trailer
SOUL COVENANT outline
Title: SOUL COVENANT
Platforms: Meta Quest 2 (Meta Quest not supported) / Steam / PlayStation®VR2
Genre: VR Tactical Action
Release Date: Early 2024
Copyright: ©Thirdverse, Co., Ltd.
Official Website:https://soul-covenant.com/
Discord: https://discord.gg/DVdqRyWZKt
Twitter: https://twitter.com/soulcovenant_en
YouTube: https://www.youtube.com/channel/UCq8Zj12h5fLGR0zDAV3bPsQ
Challenge your fate x Like never before
This game takes place in a near-future, desolate Japan, where humanity engages in a fierce battle against the machines.
Time and time again the player will feel a rush of pure adrenaline when overcoming certain doom; but this is also a story of life, although seen through the lenses of death.
A VR Tactical Action game with a high level of immersion, where the player will take on a battle for the fate of the world.
Challenge your fate
Hordes of encroaching enemies and colossal foes tower with overwhelming power: engage in heart-pounding action exclusive to VR and battle with ever-changing weapons and special abilities.
VR Battle - the transformable weapons
The weapons you hold are crafted from the remains of fallen comrades.
Weapons have two different forms, enabling versatile combat styles, reach, and power.
Like never before
"Death": The tipping point of everyone's journey. This is where players undergo a profound emotional upheaval as they face various challenges and traverse incredible scenarios portrayed through VR.
Eve: Navigator / Artificial Intelligence

VA: Ai Kayano
An artificial intelligence standing on the side of humanity. Its origins are unclear, but its power is fundamental in countering the machine tyranny. It manages and operates the Reincarnation Program, recording the 'countless deaths' with its own eyes and then storing them into a database.
Tokyo Game Show 2023 Exhibition Overview
Exclusive Goods
You can experience SOUL COVENANT at the Thirdverse booth (09-E23) in the VR/AR area of International Exhibition Hall 9. Feel free to come to the venue for a unique experience exclusive to VR, along with incredible 3D holographic characters and exclusive goods!
Regarding Entry Tickets
For both Business and General day, "Trial Entry Tickets" will be distributed near the trial play area. However, please note that the availability is limited.
In addition, for General Day only, we will offer trial play slots that do not require entry tickets.
Please note that the following individuals are not allowed to the play area:
- Those under 13 years of age
- Individuals with poor health conditions
- Individuals under the influence of alcohol
- Pregnant individuals
About Thirdverse, Co., Ltd.
Thirdverse is a VR game studio with the vision to create a virtual world that could host billions of people. With studios based both in Japan and San Francisco, they develop VR games for the global market. Their Japanese studio has developed VR multiplayer swordplay action games like Sword of Gargantua and ALTAIR BREAKER. In May 2023, Thirdverse US Studio released the Early Access of a new VR multiplayer hero shooter called X8 for Meta Quest 2 and Steam. In September of the same year, Thirdverse announced a new VR title, SOUL COVENANT, and their participation in the Tokyo Game Show 2023.

They continue to provide entertainment through VR games to the world.

Company Name:Thirdverse, Co., Ltd.
CEO: Hironao Kunimitsu (Representative Director and CEO)
Founded: May 1, 2023
Headquarters: WeWork, KANDA SQUARE 11F, 2-2-1 KANDA NISHIKI-CHO, CHIYODA-KU, TOKYO
Business Activities: Planning, development, sales, and operation of VR games
Corporate site: ​​https://www.thirdverse.io/en/

Twitter:https://twitter.com/Thirdverse_US